! Page made with Ma Page Web v2.1 (freeware) >


~*~APPALACHIAN WINTER 2022~*~

LET ALL THE EARTH PRAISE THE LORD
"Restore us, O God of our salvation,
and cause Your anger toward us to cease."

Psalm 85:4 (NKJV)

MARY ANN ARTRIP
Writer of dark whisperings. Of saints and sinners. And redemption.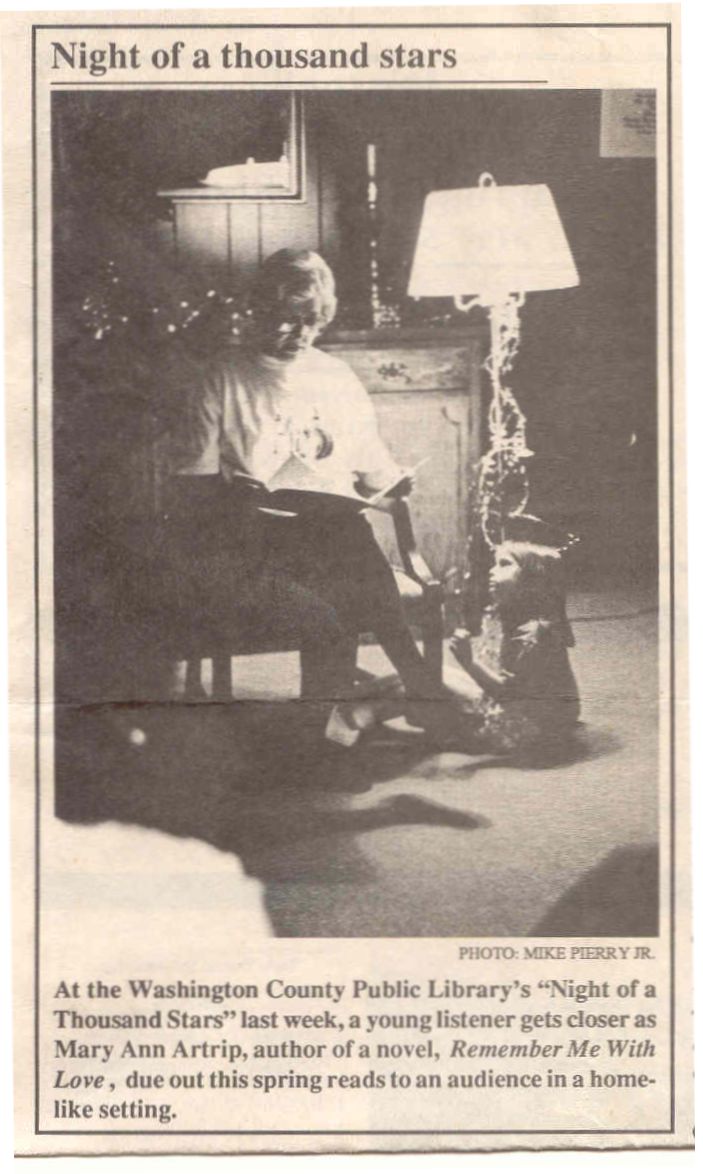 Poet, short-story writer, novelist, Mary Ann Artrip published her first poem in 1989. Since then she has read from her work on Blue Ridge Public Broadcasting and been featured in national and regional publications. Being a devotee of O. Henry and Hitchcock, her writing tends toward the unexpected. Blending surprise endings with love of the mystery genre, her first novel, "Remember Me With Love" published in 1992, won the publisher's mystery/suspense Golden Book Award and after being out of print for more than a decade was re-issued in 2007. Novel number two, "Moonshadows," published in 2005 was nominated for the Appalachian Writers Association's Book of the Year. In 2006 "Surrey Square" came out and was a 2007 IPPY award winner. "Parsnips & Princes"--A Short Story Collection, was released in 2010. Her fourth novel "Rooney Boone" made its debut in late 2014.
"I didn't start writing seriously until later in life," she says. "I wasn't ready in my tender years. But I'm terribly envious of those who could, of those who had the talent and the enormous energy good writing requires. For me personally, I had to remember the words of Solomon: 'To everything there is a season.' So I had to be patient and allow myself time to mellow, to be warmed by the sun of passing summers, to ripen slowly. The trick was to strike a balance between ripe and rotten. No easy thing for a writer to do."
This website is owned and maintained by the author. Email: maryannartrip@charter.net